Is your property not looking the best it can? There are many things that can be done. Take a mediocre garden and make it look spectacular without a huge cost to you. Let our enhancement crew set your property apart.
Garden overhauls
Is your garden overgrown or just a mishmash of plants? You don't want to spend a lot of money on a new garden? Let our horticulturists take your existing garden and transform it into something beautiful by removing weeds, adding a new edge, amending the soil, pruning and transplanting your existing plants.
Planting Shrubs, Trees, Perennials
Trees and shrubs add natural value, beauty and shade to your gardens. We'll select the best plant material for the area so that the plants will flourish. New plantings can thicken and brighten up an existing garden literally changing the look of it overnight.
Annual & Bulb Planting
Annual plants are different from perennials in that they have a one year lifecycle! Having a good plan of what to plant where is important to getting the most out of your display. When planted in the spring, your plants will infuse bright colours into any landscape.
Bulb planting is great for the springtime when you are trying to get rid of those winter blues. They offer a great colourful start to the year and boost spirits. Bulb planting usually happens in the fall after the first frost, so bulbs 'stay cool' in hibernation and rest to kick-start your gardening season in the spring.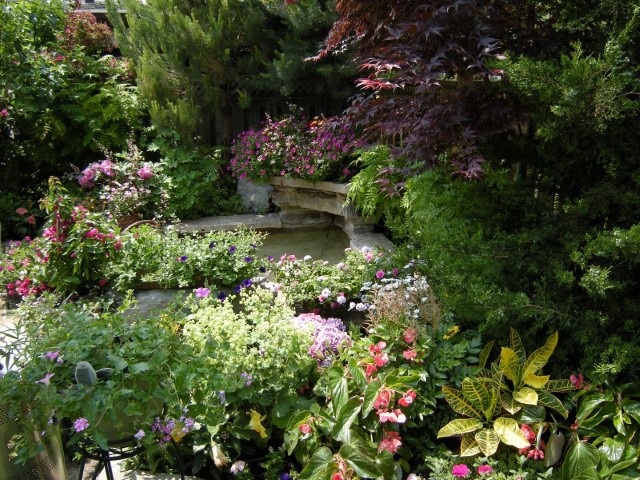 Lawn Overseeding
Overseeding is an important part of keeping your lawn thick, green and weed free. It is recommended that this be done in the early spring when the nights are cool and the days are warm.
Tree Pruning
Tree pruning is important to keeping trees in a healthy condition as well as giving the plants and grass under them more light so they stay lush and full. Call us today to book an assessment for your tree care needs.
Seasonal Planters
ELM Landscaping takes the stress out of beautifying your property. Inspiration is derived from your tastes as well as our top designer's imaginative eye for colour. The best plants are purchased from local nurseries, integrating your style with our knowledge of plant material and artistic arrangement. The results are beautiful arrangements that highlight the elements of your landscape identity.